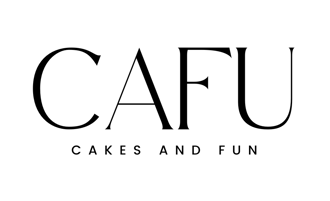 CAKE FILLINGS
raspberry and passion fruit

double chocolate

rhubarb, raspberry and caramel

apple and vanilla

snickers

raspberry and vanilla

Red Velvet

pear and caramel

chocolate and raspberry
SIZES
The price of decoration is calculated separately.
40€ = ⌀ 18cm approx 1kg = u 6-8 slices
50€ = ⌀ 20cm approx 1,5kg = u 10-12 slices
60€ = ⌀ 22cm approx 2kg = u 12-14 slices
70€ = ⌀ 24cm approx 2,5kg = u 14-16 slices
90€ = ⌀ 28cm approx 3kg = u 16-18 slices
100€ = ⌀ 30cm approx 3,5kg = 18-22 slices
125€ = ⌀ 36cm approx 4kg = 22-26 slices
150€ = ⌀ 39 cm approx 4,5kg = 26-36 slices
From 25-30 guests, we recommend considering ordering a tiered cake.
bento style cake for 2 from 20€ / FILLINGS:
double chocolate
vanilla & raspberry
Red Velvet
mini cake (for 1 guest, min 10pc) 6€
TERMS AND CONDITIONS
We do not 100% copy any work, neither our own previous work nor the work done by others). Each cake is a unique creation and no two cakes are exactly the same. We create something unique and beautiful for you every time, inspired by your taste preferences and design guidelines.
The more precisely you describe your wishes (including sample photos), the better we can get an idea of your wishes and the more pleasing the result we can prepare for your special event.
An order that has already been placed can be changed up to 72 hours before the order pick-up date.
Cancellation of orders at least 72 hours in advance! The order fee is non-refundable.
The cake box must be placed in the car on a straight surface, either in the trunk, on the floor, or let a passenger hold it.
The place of the cake box is not on a tilted car seat. We are not responsible for the loss of the presentable appearance of incorrectly transported goods.
Large, more complicated decorations must be removed before cutting the cake. Decorations can be placed into the cake with a wooden support.
Remove the fondant figures from the cake and make sure that you can see a wooden stick at the bottom of the figure. All figures include wooden supports.
Please note that all products are made in a bakery that handles other allergens; If you have a severe allergy, please know that while we do our best to prevent cross-contamination, we are not an allergy-free bakery.