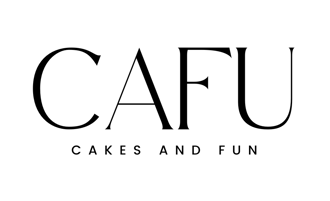 A Passionate Journey: Why I Love Being a Pastry Chef
A Passionate Journey: Why I Love Being a Pastry Chef
Baking has always been a part of my life, a sweet escape from the mundane. As I embarked on the journey of becoming a pastry chef, I discovered an undeniable love for the artistry and precision that goes into creating delicate pastries, cakes, and desserts. My story delves into the ups and downs of my chosen profession, painting a personal picture of my experiences in the world of pastry.
Every day as a pastry chef brings a new opportunity for me to unleash my creativity and breathe life into my visions. The joy of combining simple ingredients like flour and sugar to create stunning and mouthwatering treats is incomparable. The sheer pleasure of seeing the smiles on people's faces as they savor my creations is what motivates me to continuously strive for excellence.
The artistry involved in pastry work leaves room for endless exploration. Whether it's meticulously piping intricate designs on a cake, delicately assembling layers of a dessert, or harmonizing flavors in a perfect balance, the possibilities are limitless. I relish the freedom to experiment, infusing unique flavors, textures, and visual elements to create remarkable desserts that engage all the senses.
Working in a professional kitchen is like being part of a tight-knit family. The camaraderie and teamwork among the kitchen staff foster a sense of belonging and collaboration. The shared dedication and passion for culinary excellence fuel our collective pursuit of perfection. The kitchen is a melting pot of talents and cultures, where we learn from each other, exchange ideas, and grow together.
As much as I love being a pastry chef, it is not without its challenges. The demanding nature of the job requires unwavering commitment and long hours. Early mornings and late nights can test one's physical and mental endurance. Balancing the pressure to deliver exceptional desserts with the need for precision and perfection can be emotionally draining at times.
The fast-paced nature of the culinary industry also means adapting to constant changes and being prepared for the unexpected. New trends emerge, dietary preferences evolve, and customer demands vary. Staying knowledgeable and up to date with these changes requires continuous learning and flexibility, as well as an ability to gracefully handle criticism and feedback.
Being a pastry chef is a deeply personal and fulfilling calling that allows me to combine my love for baking, artistic expression, and the joy of bringing happiness to others. The ups and downs of this journey have forged my character, honed my skills, and expanded my horizons. Despite the challenges and sacrifices, the satisfaction I derive from seeing the joy that my creations bring to people's lives makes it all worthwhile. Being a pastry chef allows me to immerse myself in a world of sweetness, where I can create edible masterpieces that evoke memories, celebrate milestones, and touch the hearts of those who experience them.
Originally published @Medium